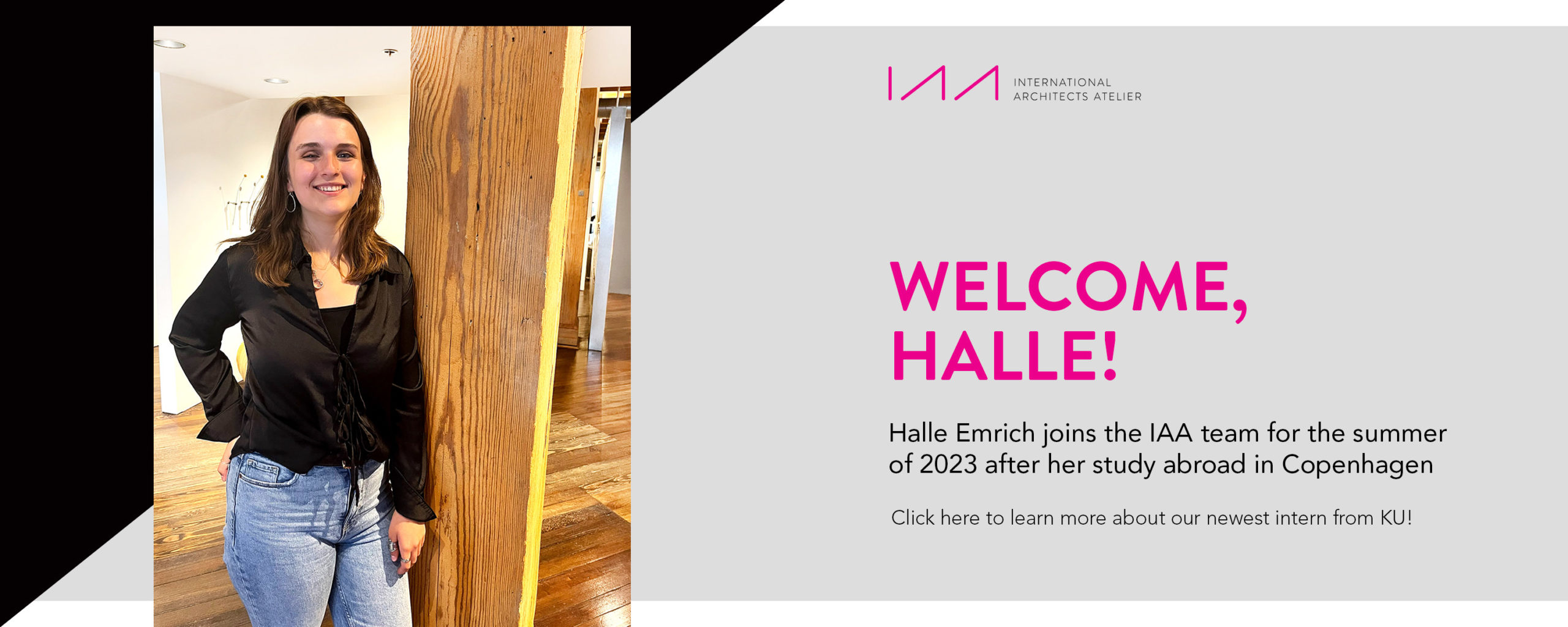 Welcome to IAA, Halle! 
Halle is originally from Bentonville, Arkansas but moved to Lawrence to study architecture at the University of Kansas. She about to begin her fourth year in the KU Masters of Architecture program. She is interested in all aspects of architecture, from the beginning stages of design all the way to construction, as well as the furnishings of spaces.
Halle was inspired to pursue a career in architecture because she wanted to work in an industry that has a direct relationship with strengthening communities; while also playing with design sensibilities and being able to help shape those communities for a better future. It is her goal to utilize her degree in a way that can help improve people's quality of life. She hopes to learn to design with a purpose throughout all stages of a project.
From left to right: Halle's trip to Copenhagen with fellow KU students and staff, a look inside Halle's urban sketchbook (how awesome are these sketches!), and Halle with her boyfriend Ryan, who is also studying Architecture at KU.
Apart from architecture, she enjoys spending time outside, hiking and roller skating. She also loves spending time reading a good book with a cup of coffee.
Welcome to the team Halle! We are excited to have you for the summer and look forward to seeing your skills and passion for architecture grow!