This summer our student internships at IAA have been exceptional. Dakoda and Marvy are great additions to the office with their architectural talents and camaraderie. We're excited to share more about them with you!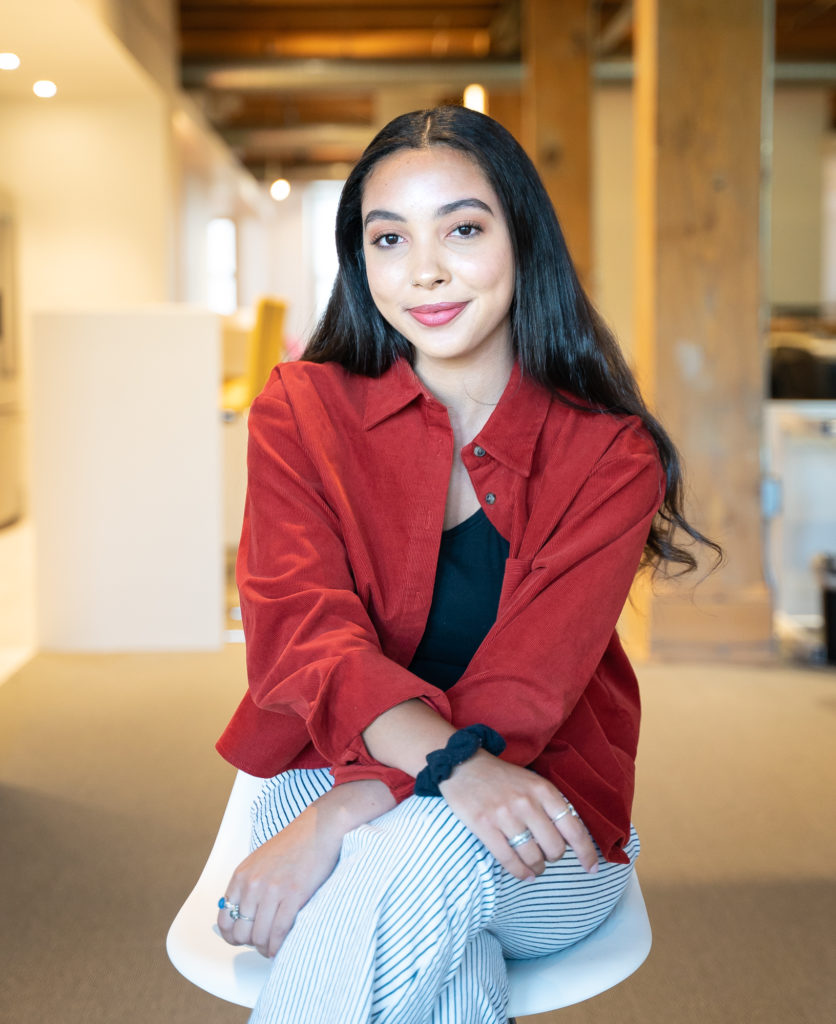 Dakoda
Where are you from? I've always moved around a lot but most recently Austin, TX
School? University of Kansas!
Which design trend or style do you most admire? I've always admired modernism and the idea that form follows function. While I do not believe modernism should be an international style, I appreciate the idea of minimalism and stripping buildings of  elements that are purely ornate or extraneous.
What excites you about the future of architecture and design? I am super excited to see the evolution of accessibility and  inclusivity of architecture. My younger sister has cerebral palsy so it's really exciting to see consideration for her needs or really just inclusivity for any demographic or condition.
What inspires you to create? I am really influenced by other people's energy. The environment that I work and live in is so important to me because if I am surrounded by people who are excited to do something, it makes me excited too. I am always looking for someone to push me to pursue something new.
Any hobbies? Recently my roommate and I started watching Survivor and we are obsessed. I always thought it was a hardcore surviving show but it is actually so funny and not hardcore at all. 10/10 would recommend.
What's your favorite thing to do in Kansas City? I'm still working on exploring the city but so far I am obsessed with Bar K! Especially since I am away from my own dog at the moment, I like to just go to Bar K and play with other people's dogs.
Favorites…
Food: Most recently brussel sprouts! My whole life people have always said how gross they are so I've never tried them but seriously everyone is lying! Brussel sprouts in an air fryer are unmatched.
Drink: Easy answer is any type of coffee but recently I've been getting into LaCroix's they're so good!!
Book: Sold by Patricia McCormick. It's kind of intense but a really remarkable story.
Band/Musician: Amy Winehouse
Vacation: When my family first moved to Texas, we did a road trip around the state. I had just gotten my learner's permit and my parents wanted me to practice driving so they sat in the backseat the entire trip while I drove everywhere and picked all the places we visited. It was the first time I had ever driven over like 30 mph and I just remember thinking how exciting the whole trip was even if we didn't actually do anything. I was just so excited to be driving.
Marvy
Where are you from? Gardner, Ks
School? Kansas State University
Which design trend or style do you most admire? Parametric architecture is the current trend that I am excited for. I admire japanese architecture
What inspires you to create? For me inspiration comes from the saturation of things I have learned, seen and experienced. It then is how can I figure out how to combine these different things.

Any hobbies?
● Watch films
● Paint
● Reading classic literature
● Going to concerts
● Eating good food
● Astronomy
● Playing with my dogs, or any dog
What excites you about the future of architecture and design?
https://www.architecturaldigest.com/story/tokyo-will-look-like-2045-including-mile-high-skyscraper

https://www.archdaily.com/780457/kohn-pedersen-fox-associates-plus-leslie-e-robertson-associates-next-tokyo-2045-masterplan-features-a-mile-high-skyscraper?ad_source=search&ad_medium=search_result_all

What's your favorite thing to do in Kansas City? Going to concerts, eating food, and going to the Nelson
Favorites…
Food: Bao and ramen
Drink: cranberry grape juice
Book: The Book Thief by Markus Zusak or Kite runner by Khaled Hosseini
Band/Musician: Surfaces, Panic!, maccabees
My current favorite song is 1000℃ by Lompal
Vacation: Chicago
Anything else you'd like to share? It all started on a Thursday morning…