A physical calendar is a piece of art for our everyday life, it represents 365 individual storylines, each with their own challenges, triumphs, and grandeur. For 2020, IAA crafted a colorful reminder of the opportunities that await us each day of the year.
The IAA 2020 calendar transforms the profiles of 24 different architectural projects the firm has had the privilege to work on and combines them into a vibrant 12 month calendar – each month connecting to the next creating a colorful skyline.
Continuing a tradition we've done almost every year since IAA was created, we sent out the 2020 calendar as a holiday gift to our clients, friends, and family.
Each piece of the calendar consists of four structures and is a colorful representation of our collaboration with clients throughout the years.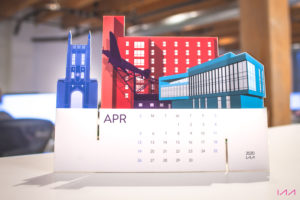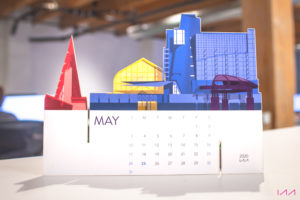 We hope it adds color to every day!
Happy 2020!